AUO supports Earth Day and Arbor Day every year
To demonstrate our commitment to environmental protection, AUO supports Earth Day and Arbor Day every year by hosting the "Green Party" at our sites to improve landscaping and air quality. Continued efforts in the development of a green supply chain will also forge a future where industry development and the environment can coexist in harmony.
Green Procurement
To fulfill the sustainability philosophy behind green purchasing, we invited our supply chain partners to work together with us on the design and manufacture of low-carbon green products.
Public welfare care
AUO invited the School of the Visually Impaired in Taichung as well as the Taichung City Child Development Center of the Taiwan Fund for Children and Families to give performances to support public welfare. The performances provide the children an opportunity to show off their talents and take part in extra-curricular activities.
Green food farmers
The philosophy of green food and agriculture was also extended by donating rice from contract rice growers adopted by AUO to charity groups. All of the food on the day of the event were sourced from small local farmers. Using local food that are in season reduces food mileage and cuts carbon emissions.
2025 Targets
Plant more than one million saplings in total
Sapling survival rate > 99%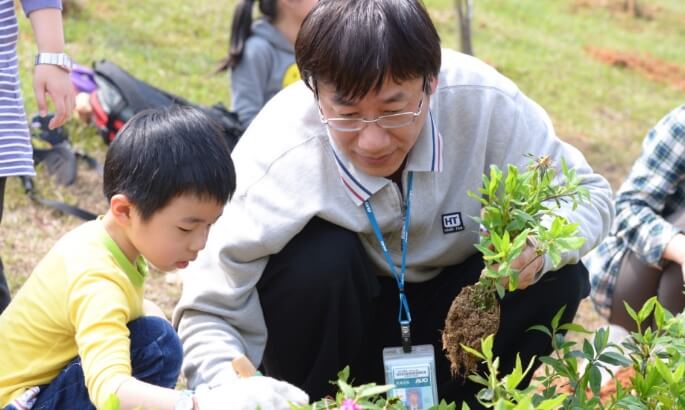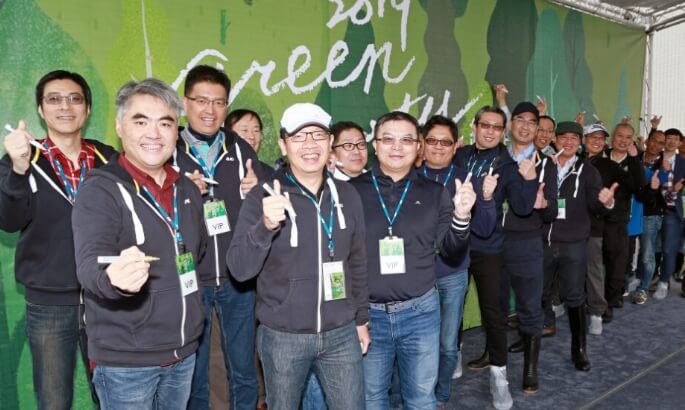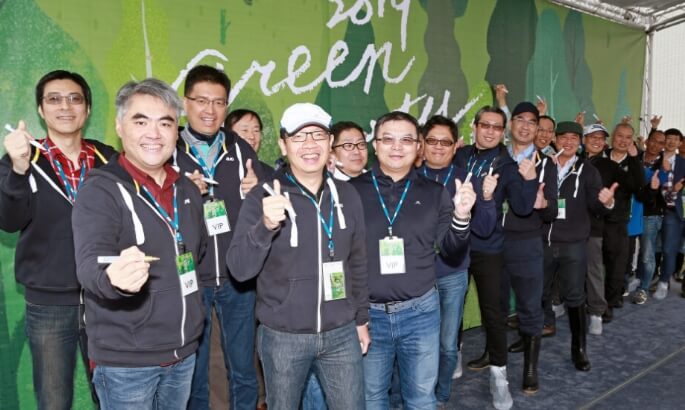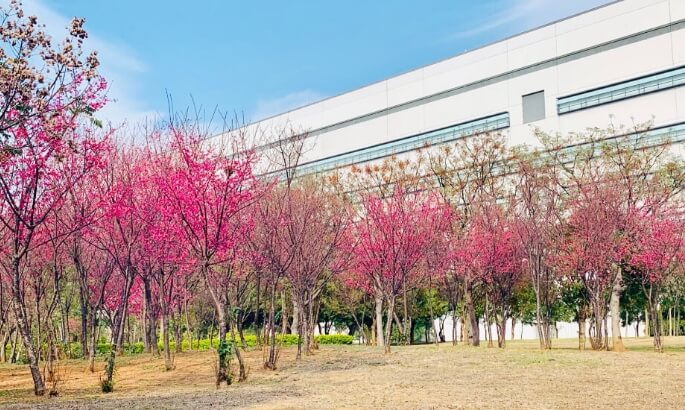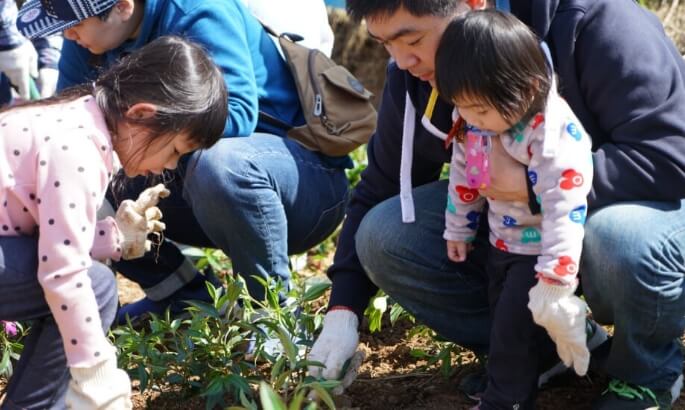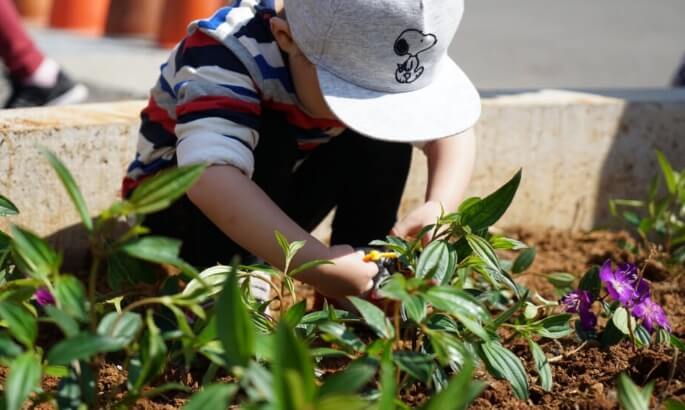 For 15 consecutive years starting in 2008
Absorb carbon Over
18000 tonne
equivalent to the carbon absorption of a forest the size of 2,500 standard soccer fields
Survival rate approaching
100 %
The tree protection campaign has been very successful