People
Inclusive Growth
Business growth should take the diversified development of key stakeholders into account to promote inclusive growth for all.
Prospective Recruitment Program
As an outstanding enterprise on the path towards sustainable operations, AUO has developed a forward-looking global recruitment policy, focusing on our core business, new business and key positions with respect to our medium- and long-term corporate strategies.
Global Talent Recruitment Policy
Fair employment
Equal opportunity and non-discrimination
Multiculturalism
Multi-national and cross-disciplinary teamwork
Cross-generational composition
Inter-generational inclusion and mentoring
2025 Targets
Build a friendly workplace that respects gender equality through a fair and equitable evaluation mechanism
Establish a diversified workplace with an emphasis on cultural fusion
Cultivate a culture of open communication to promote inter-generational exchange
Cultivate a equal and multicultural workplace
Communication and exchange are actively encouraged among employees from different nationalities and cultures. Employee horizons are expanded through diversified career development pipelines that include expatriate assignments, rotations, overseas training and development, and global competitions for openings.
Career development that respects all genders
Concrete actions have been taken to create a friendly and wholesome working environment. A comprehensive mother-care program helps female employees balance work and life while putting their talents to good use in the workplace. AUO was therefore recognized by Bloomberg's "Gender-Equality Index" as a gender-friendly company for two consecutive years.
Inter-generational inclusion
An environment that promotes diversity, openness and tolerance, encouraging employees of all ages to respect their differences and learn from one another, which can boost team coherence that contributes to AUO's continued development.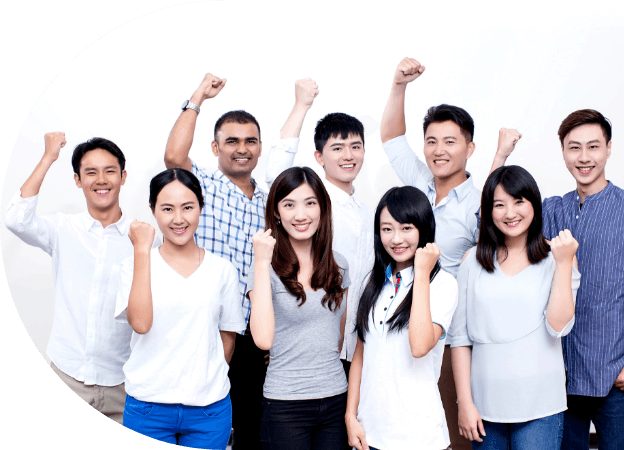 Employment over the years